Not important, in the scheme of today … but i thought you might like to see some of these i missed in the earlier post.
Maybe next year ….. come with?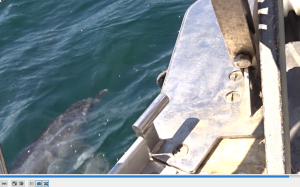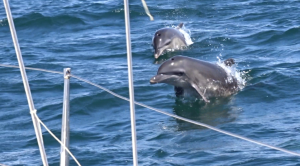 Click the pictures for larger images.
There was what must be several 'pods' heading towards the fish farm at Preveza in the inland sea (see map on earlier post). Our friends Matt & Alex(f) on Ragio had radioed, and we sailed in parallel with the dolphins around and between both boats for over 20 minutes.